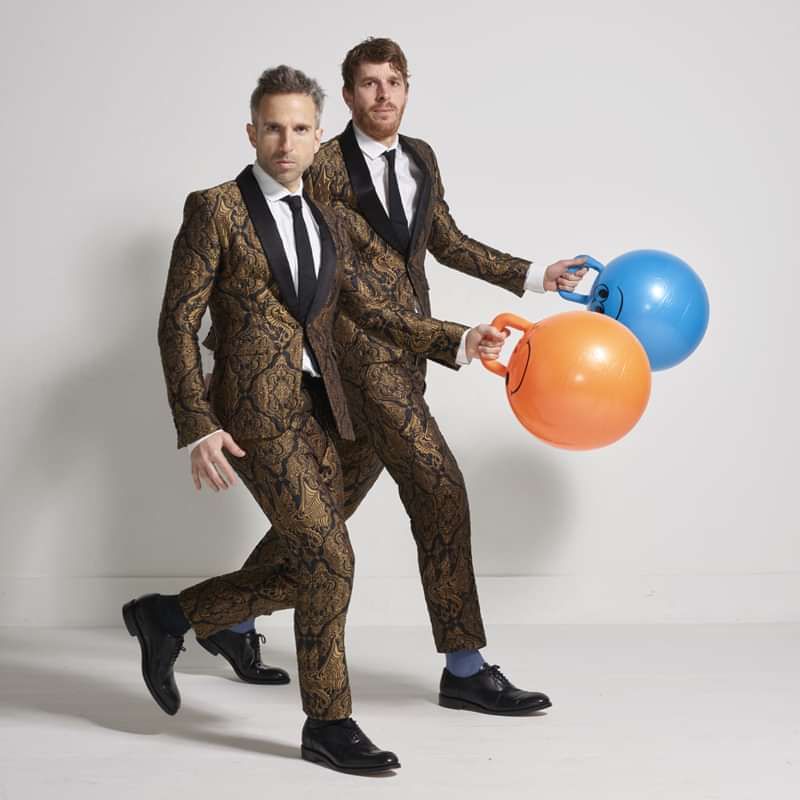 Self-Help Yourself Famous, Work-in-Progress Show
Felix & The Scootermen
£5.00
Entry Requirements: 18+ Only
Access-all-areas where A-list celebritiés Felix Scoot and Lee Delamere welcome you to a self-help masterclass on how to become as famous as they are!
Drawing on their sizeable years in the music biz with chart-topping band "Felix & The Scootermen", they'll extract you from your meaningless lives and teach you how to write the hits and play the fame game ... and win! ... BIG!!
But being famous is no free-ride, as you'll soon find out. There are songs, laughterisms and inappropriate uses of space-hoppers. Are you prepared to find out if you can make it in the fame game?
THIS WORK-IN-PROGRESS SHOW IS A MUSIC COMEDY STAGE SHOW PERFORMANCE STARRING IRWIN SPARKES AND ALAN SHARLAND. THIS IS NOT A HEADLINE SHOW BY THE HOOSIERS.
Line Up